Our staff's commitment to you
Our staff is committed to providing support, compassion, information, and direction as needed to all members of our community, their families, and friends who are dealing with loss and grief.
Schroeder-Reimers Memorial Chapel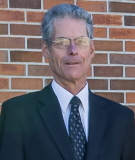 Larry A. Schroeder
Funeral Director
Larry was born in Boone and is a lifelong resident, except for Mortuary College. Larry is a 1972 graduate of Boone High School and a 1974 graduate of DMACC Boone Campus. He graduated, Cum Laude, from the Cincinnati College of Mortuary Science, in Cincinnati, Ohio in 1975.
He began working with his father, Richard "Sonny" Schroeder and uncle, James Schroeder, at Schroeder Funeral Home in the fall of 1975. Larry opened Schroeder-Reimers Memorial Chapel, at Sixth and Marshall, in 1986, to continue three generations of the Schroeder family in funeral service in Boone and the surrounding areas, which, his grandfather, Harry W. Schroeder established in 1932.
Larry is married to Darcy (Pervier) Schroeder, also of Boone. They have one son, Timothy "Tim" Schroeder and wife Audra, and two grandchildren, Laural and Logan.
Larry is dedicated to the funeral profession, and enjoys hunting, fishing, and being outdoors. He is a member of the Church of the Sacred Heart, Knights of Columbus and Boone Day-Breakers Kiwanis.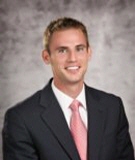 Joseph T. Reimers
Funeral Director
Joe is a 2005 graduate of Humboldt High School, a 2007 graduate of Kirkwood Community College and a 2010 graduate of the Des Moines Area Community College of Mortuary Science. Joe began working at Adams Funeral Home in 2007 and became a Licensed Funeral Director in 2011.
Joe is married to Katie (Christensen) Reimers, who is also from Humboldt. They have a four childen Ivy, Scout and twins, Tripp and Olive.

Joe is a proud member of the Ames Noon Rotary Club. In his free time Joe enjoys spending time with family and friends.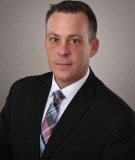 Mathew Ringgenberg
Funeral Director
Mathew J. Ringgenberg was born in Lake City, Iowa and grew up in Carroll. He began working part-time at the Dahn and Woodhouse Funeral Home in Carroll, Iowa at the age of 15. He worked there throughout high school learning many areas of funeral service. After high school, Matt worked as a Critical Care Paramedic for many years. He continued to assist part-time at funeral homes in Des Moines, Sac City, and Kansas City. Matt worked part-time with Dahn and Woodhouse Funeral Home while attending mortuary school at DMACC. He then served his internship with the Dahn and Woodhouse Funeral Home in Carroll.
Matt joined the Adams Funeral Home as a Licensed Funeral Director on October 1, 2018. Matt has one daughter, Kayin. He is very excited to be living in and serving the Ames Community.